Want to find out more about our
Rubs?
Sauces?
thermometers?
knives?
BARBECUE, COOKING & DINING
Our trifecta! Turnpike Barbecue originated from a passion for (outdoor) cooking and started out as a barbecue team. Turnpike Barbecue develops and distributes stylish, high-quality, distinctive and award-winning brands with a bit of personality. Products suitable for both the kitchen and the barbecue.
We are incredibly enthusiastic about awesome products. Products with a cool look that do what they are supposed to do and more. Top quality, but for a reasonable price. Preferably award winning of course, such as our rubs and sauces. Or take our BARE Cookware knives for example; beautiful design, superb weight distribution, a handle you'd almost think was made just for you, a lifetime warranty and razor sharp.
Combine our range with the cool packaging, display options, atmospheric images and product photography in abundance – pure gold
This would look great in your store
Great knives, great presentation.
Get the BARE Cookware display for free with your initial stock offer.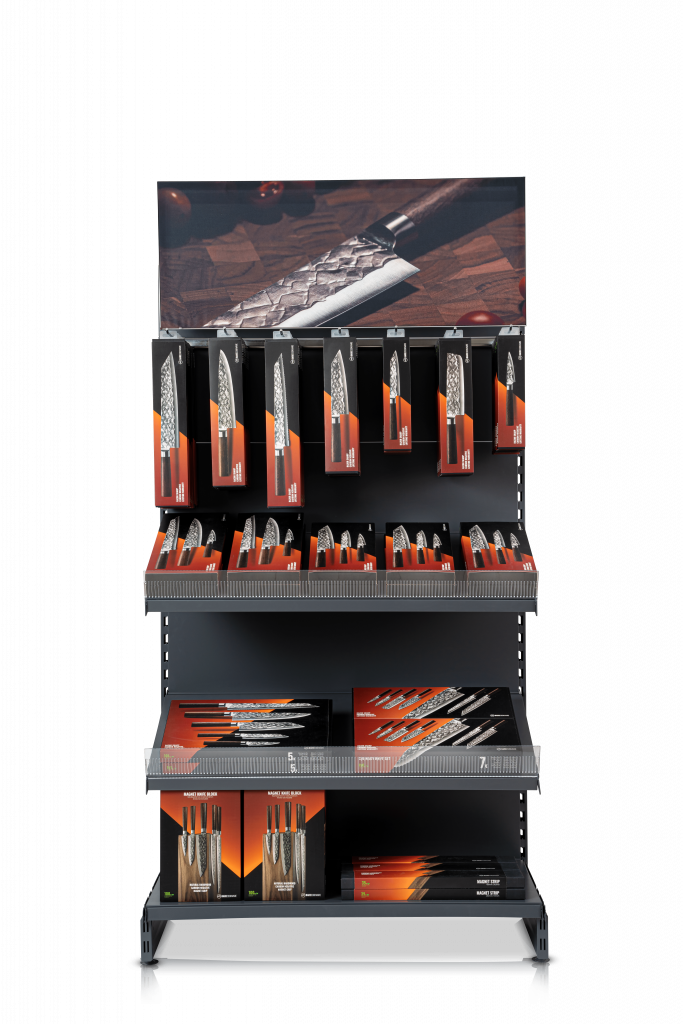 Our range consists of premium brands and products, many of which have been awarded during national & international barbecue competitions. Don't believe us? Our rubs & sauces have won
RESERVE GRAND CHAMPIONSHIPS​
TOP 10 CATEGORY FINISHES​
EXPERIMENT WITH FLAVOR
AWARD WINNING RUBS, SAUCES & SPICES
COOK SMARTER
INKBIRD - GET THE PERFECT RESULT EVERY COOK
PERFORM BETTER
Bare cookware - Formed under tremendous pressure. Hardened and ground to perfection. Culinary knives built to last a lifetime
BLADER DOOR EEN GREEP UIT ONS AANBOD
GET Cookin' with the Turnpike BBQ range of products
Er bestaat evenmin een grillseizoen als kookseizoen… dus de geluiden en geuren van het grillseizoen staan altijd voor de deur! En Turnpike Barbecue jou om je voor te bereiden op het ultieme 'grillseizoen' met onze rubs, sauzen, thermometers en messen.
Are you interested in our brands and products? Are you involved in a cooking shop, barbecue shop, outdoor shop or any other shop? We look forward to working with you. Please contact us by e-mail, telephone or using the contact form! We'd be happy to discuss all the possibilities together.
Contact
Adress

Goorsteeg 3, 6741 TA, Lunteren

Telephone number

(+31) 085 - 004 3499
#MAKEYOURMEATTastegreatagain